In the last article on modellismochepassione.it we told about the famous AA artillery gun 88 mm Flak 18 from AFV.
Now we're going to build Flak 37 from Dragon.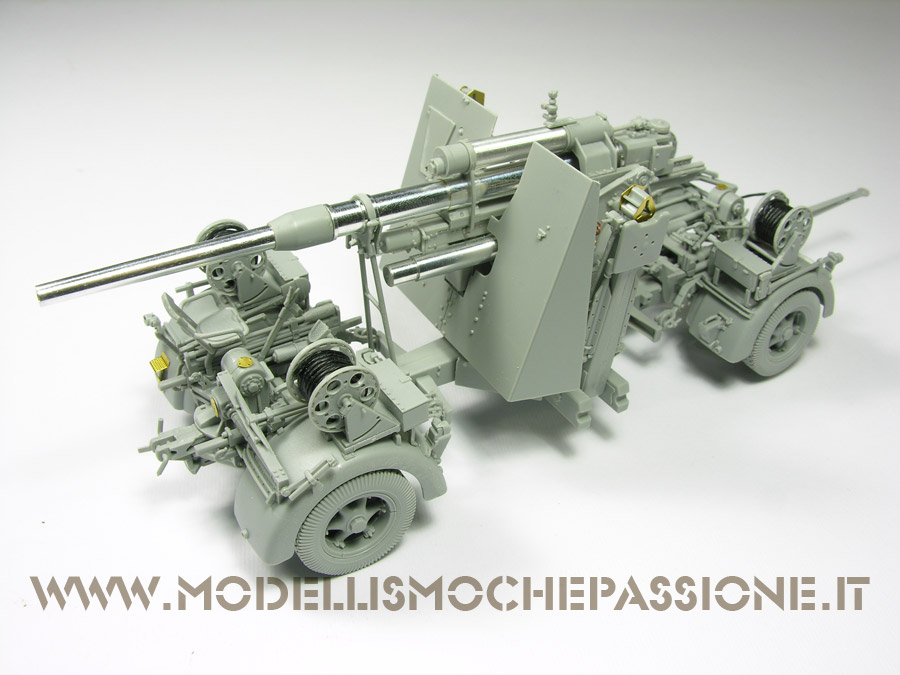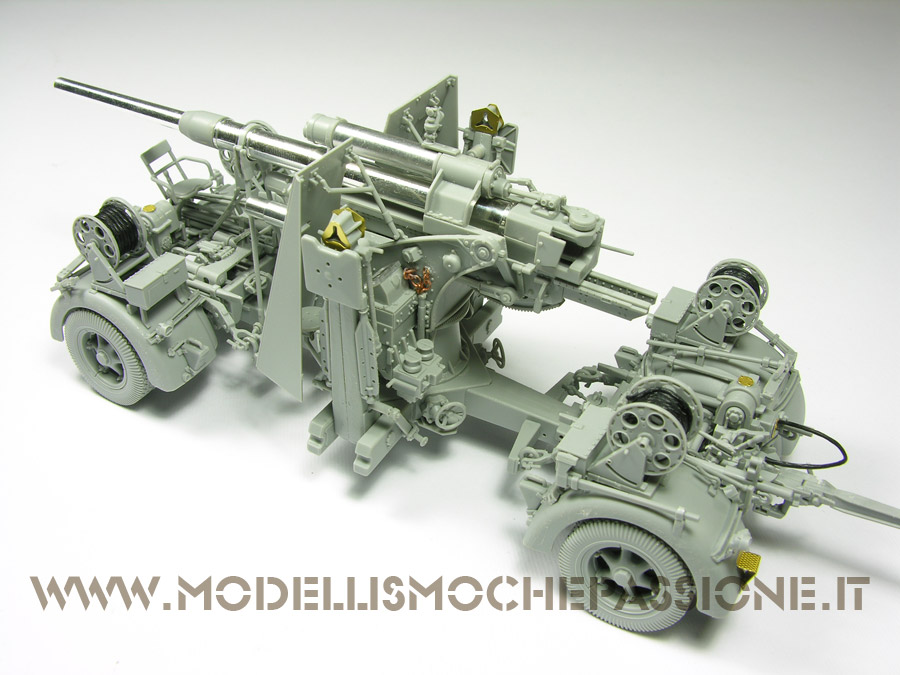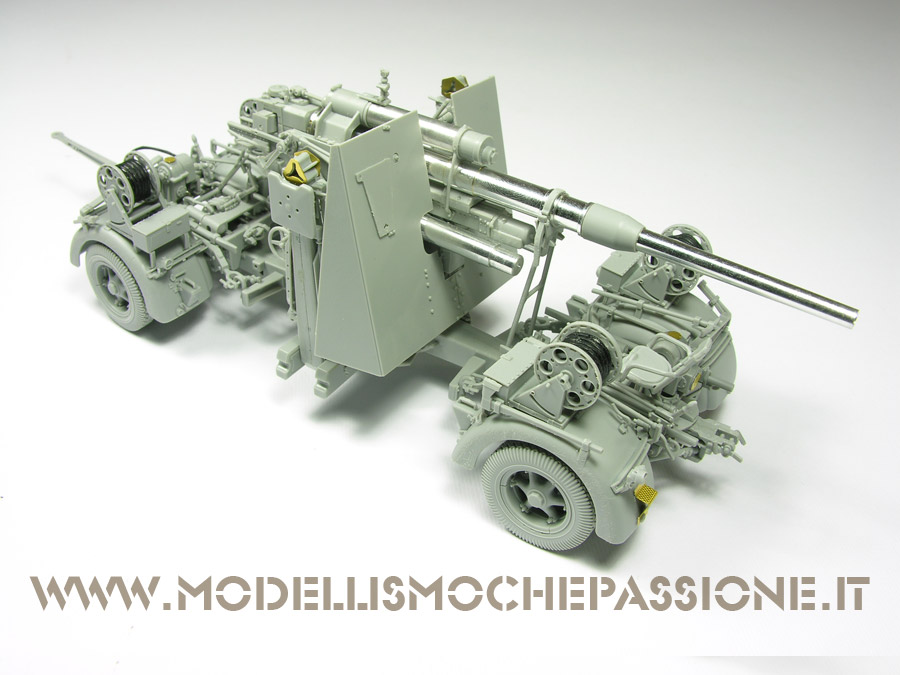 The kit appear complex but really good  in conjunctions and plastic quality. Some turned pieces (barrel) photoetched parts and other materials make this kit really interesting so we can move fastly on the next step: painting.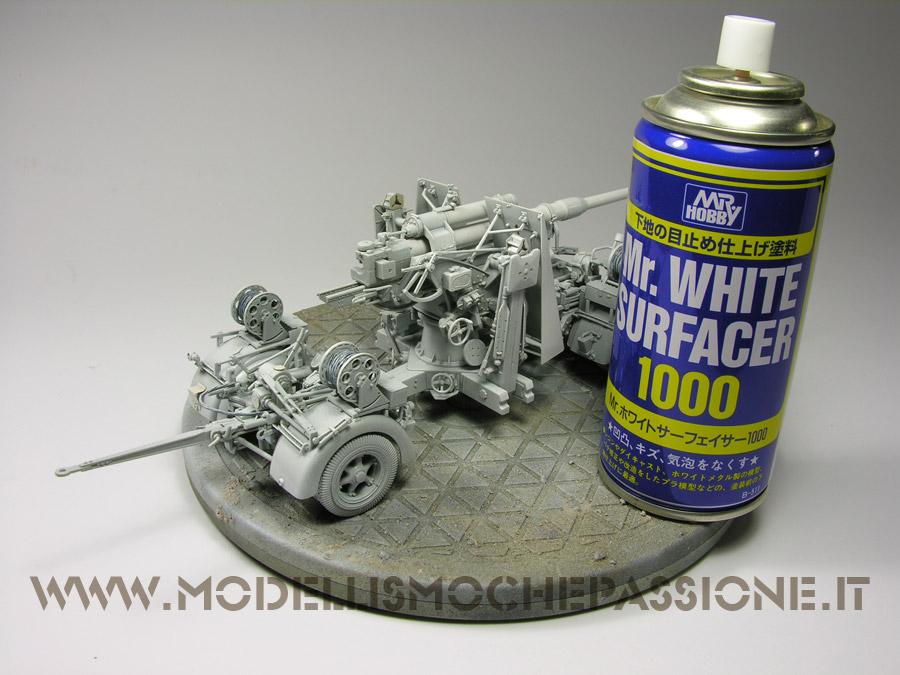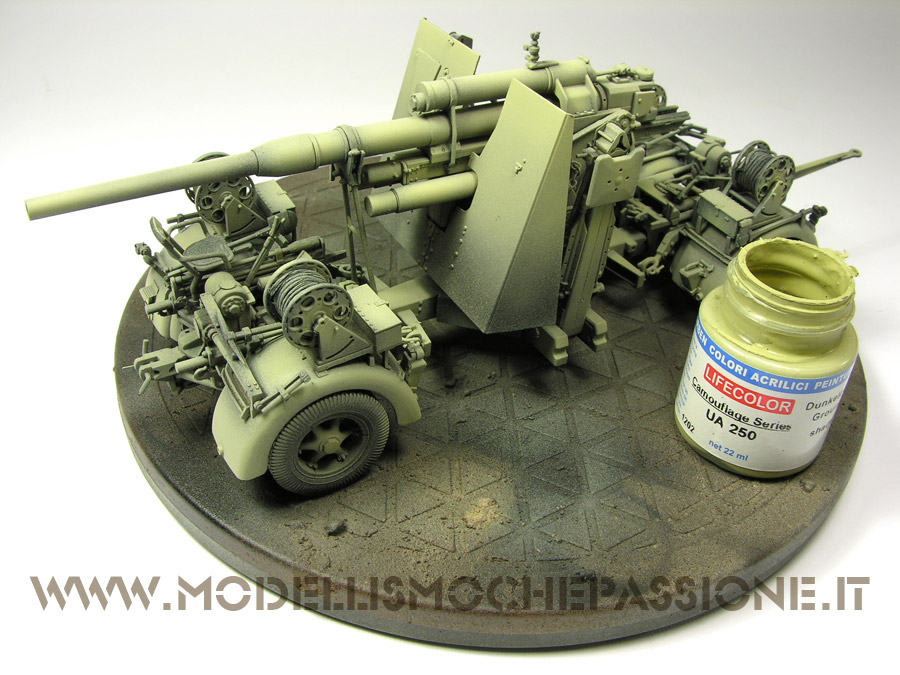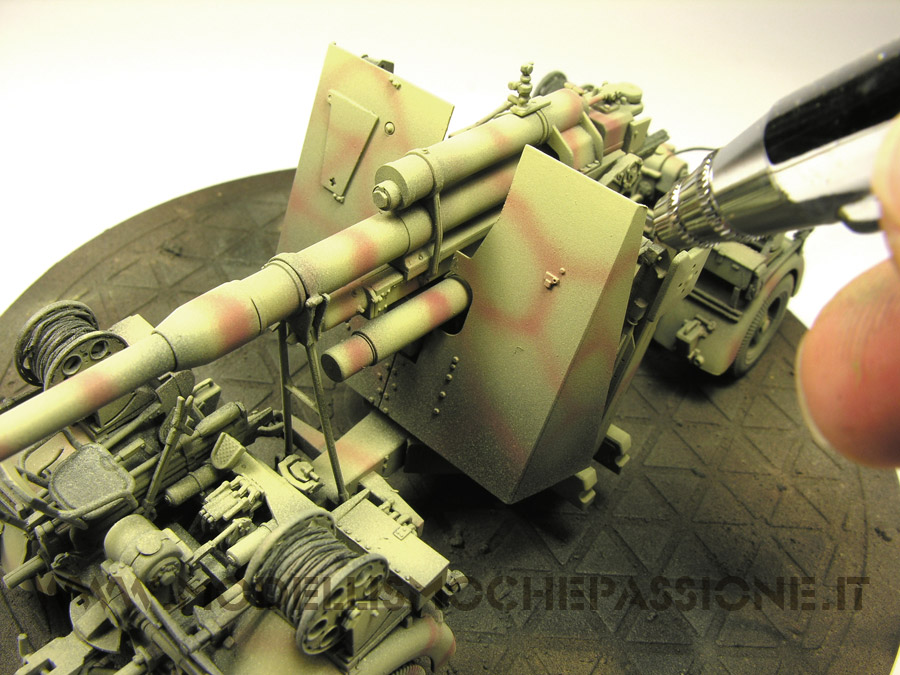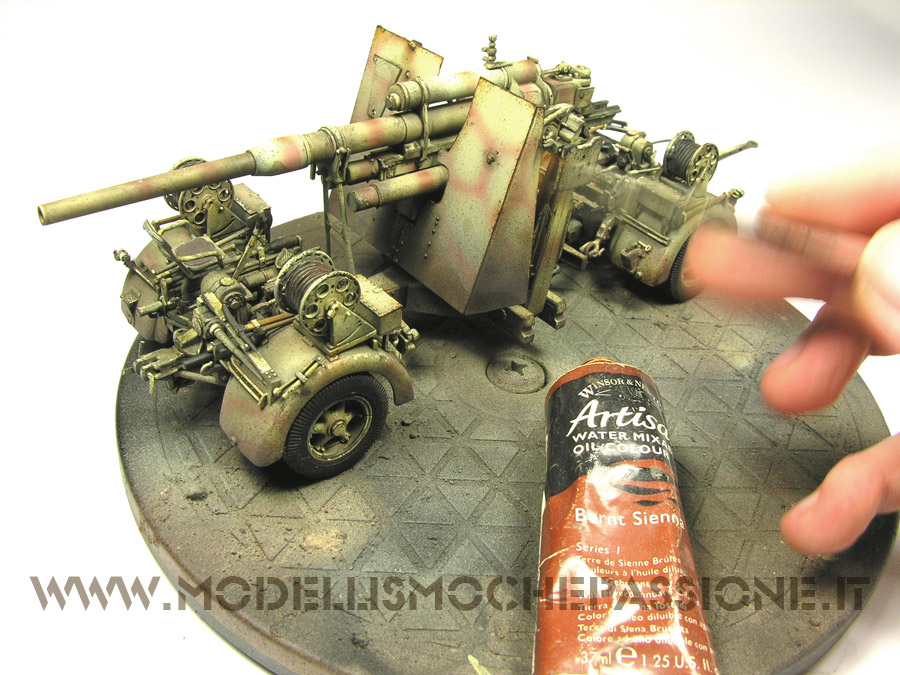 For painting I used Lifecolor acrylic colours after spraying Mr. Color primer on all surfaces.
For weathering I used new Wilder products, filters and washing in some fascinating tones. Some drybrush to emphatize chipping in the end. The final touch: adding warm tones with Sienna colour from Artisan range made this model, according my taste, much more pretty.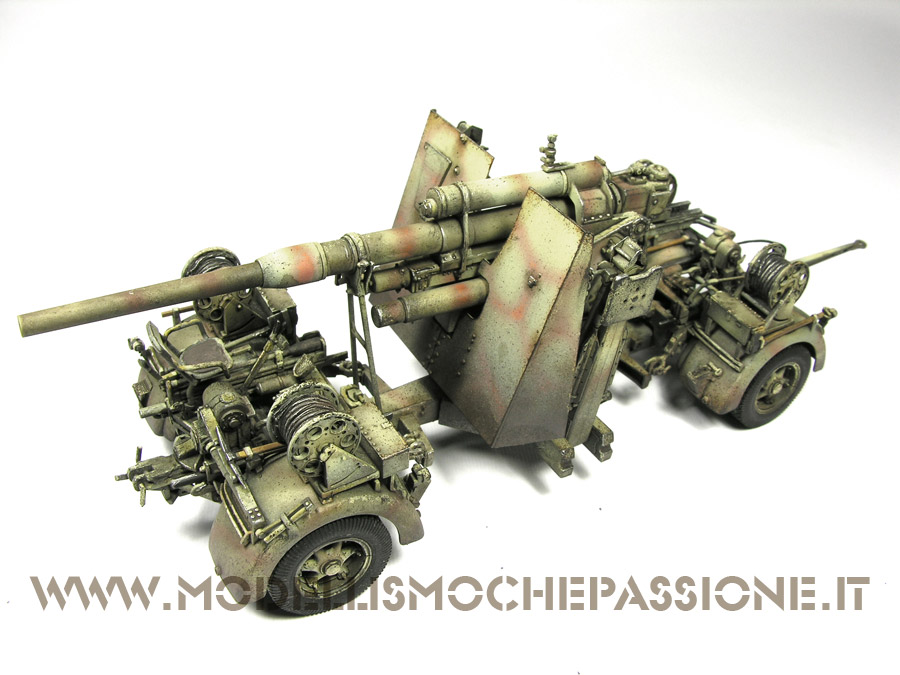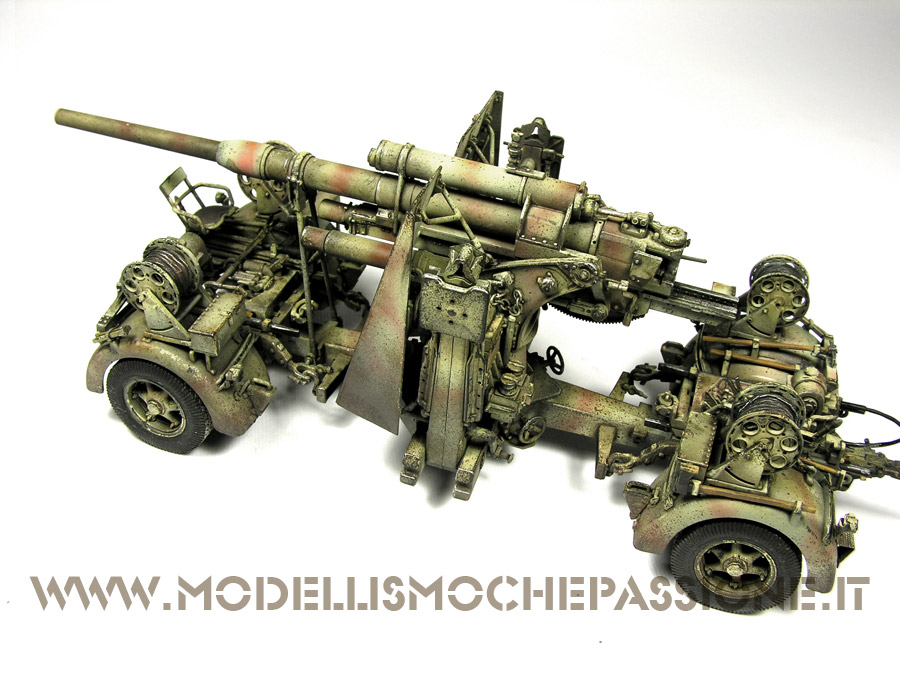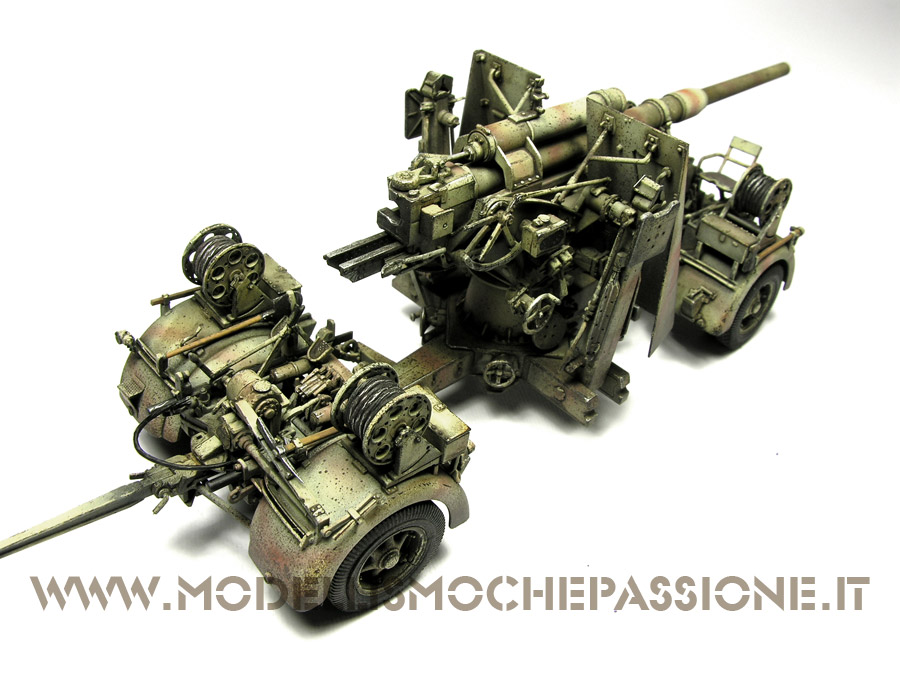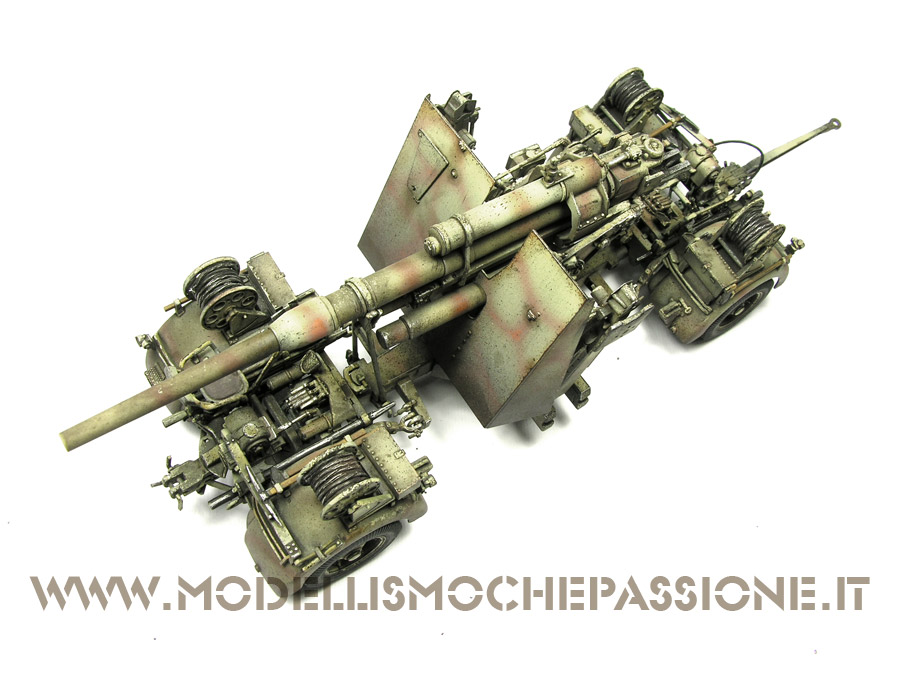 Simon Antelmi